Nouraddine is an activity leader from Morroco and regularly brings his Morrocan students to the Kent coast to learn English at our school. Today, we sat down and spoke with him about his activity leading experience, highlights of Margate and hobbies.
.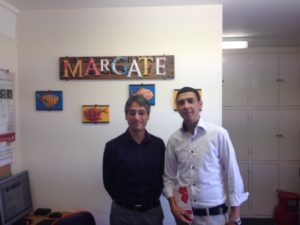 When did you first become an activity leader?
I first became an activity leader in 2015 for a school in Ramsgate. I take my students from Morroco to Thanet and they stay at different homestays and camps in Ramsgate, Margate, and Broadstairs.
How did you get into activity leading?
Initially, I got into activity leading as I was teaching English part-time for a French school in Morocco and noticed the students were only going on trips to France and Belgium. As I was teaching English to these students, I suggested taking the kids on a trip to England for them to learn about its language and culture. This is when I got in touch with English in Margate and made a regular arrangement to visit England for my students.
Is it your first time in Kent?
I live in Morocco and regularly visit Kent, bringing students to language schools around 3-4 times a year. This usually occurs once in the summer months and during the student's holiday periods such as Easter. When I bring students over, I either stay in accommodation with them, whether that's in a homestay or on campus. If I visit London, however, I'll stay in hostels or couch surf.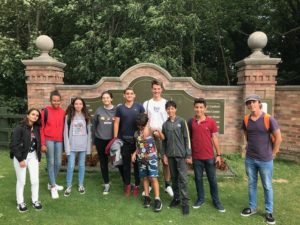 What are your student group like?
My group is between the age of 13-14 with a few 16-year-olds and they're a mixed bunch of both boys and girls. The group are having a fun time developing a new skill and seeing the famous sights around Margate.
What is your favourite thing about Kent?
Kent is a very quiet location with a calm atmosphere to relax, and much better than London. I really love its beaches along the coast and being able to take in its nature.
How are you finding the school?
The school is set in a convenient location and I really enjoy bringing my students there. It's great how the school is in close proximity to the beach and all the activities on the social programme for students.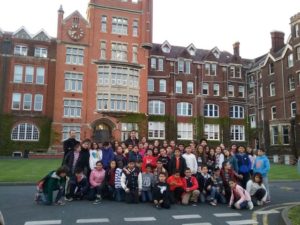 What's your favourite thing about Margate?
The seaside town of Margate has a slow pace of life which I love compared to the big city. I also like exploring the beach and spending summer days in the seaside town – especially when the weather is hot.
What does your student activity programme involve?
The social programme has a lot of variety! This past week we've been to Quex Park and the museum, bowling, and to Whitstable. The Saturday just gone, we had an excursion to London and my students had the opportunity to experience the city lights. My favourite activities to accompany the students to is a mixture of Quex Park and Canterbury. The students especially loved Dreamland as there are plenty of things to do there.
Favourite thing about being an activity leader?
Being an activity leader is incredibly rewarding. I get the opportunity to take my students to a variety of different places, activities and allow them to see, and experience new things.
Do you have any other jobs?
I work with the government in Morocco as an official English teacher. As part of my job, I get the afternoon to do whatever I please and choose to work part-time in another school, teaching English.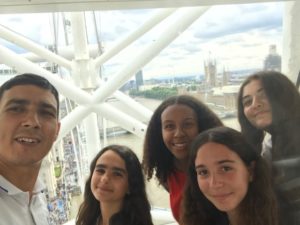 What are your hobbies?
My hobbies include travelling as I love to see and experience new places, volunteering, social activities in Morroco, and winding down with a good book.