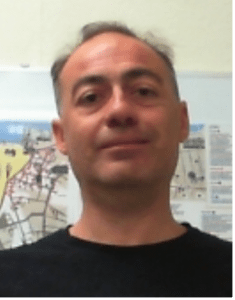 At English in Margate we believe that the best way to fully understand and learn a language is to immerse oneself in it. We have developed a work experience scheme that offers students the chance to experience work in our offices during their stay. This allows students to put into practice their new skills, gained in lessons, in a safe and understanding environment.
One of our work experience students, Davide, is an Italian language teacher from Concordia, and between classes, at times agreed with Davide, he helps out in the office with administration work. This has given Davide the opportunity to not only speak in English but read and write in it, in a working environment.
When asked about his experience with English in Margate, Davide responded:
"I am enjoying the experience at English in Margate because it is giving me the chance to test  my English in the lessons and, what's more for me, in the work experience in  the office.
I was here also two years ago  and I find that  this area has a nice and pleasant weather especially during summer. Teachers in the school are competent  and patient with all the students from different countries and they give also interesting information about English culture and history.
Moreover, it is possible to have social activities every day  in the school, in the town and other cities, so that everybody  can make the most of it. It would be nice to come here with my students in the future"
To find out more about our work experience opportunities, and how you can enrol, please click here.