My experience in Margate was fantastic. The course, accommodation and the whole experience was so well organised and in only 3 weeks I really improved my English. I think Margate is the best place to study English: it's not a big city and it offers the perfect atmosphere to focus on learning.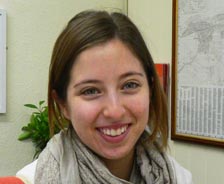 Ludovica From Italy, IELTS Course
I enjoyed my stay in Margate. English school in Margate has a very good team and staff. I'm really happy for the course, the atmosphere and general teaching involvement. Assuredly, I would recommend English in Margate to any person looking for a language school.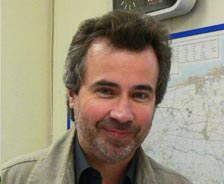 Christian From France, Standard Course
It exceeded my expectations! Before coming to Margate, I didn't feel very confident in speaking English. After visit in Margate, I found out I like communicating in English and what is the most important I am not afraid of doing it. The environment encourages you to improve your English.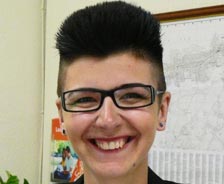 Neringa From Lithuania, Intensive Course
I will sure recommend this experience to other students because in the centre there are qualified teachers, enjoying lessons, great staff connected to the centre, organized trips in other cities and also a club where students can meet themselves after school. I would rate 5 out of 5!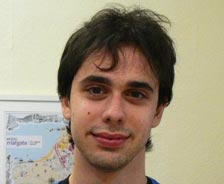 Stefano From Italy, Intensive Course
I think all candidates should know that CAE preparation course is really hard work. I had to work hard every day. But it was totally worth it. I would recommend them not giving up and keeping doing all the exercises and homework, because after all it will pay off.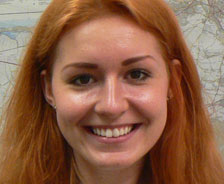 Sabina From the Czech Republic, CAE Course
One month spend in Margate was one of the best time in my life. People were great and teachers were amazing. Organization of courses and free-time activities was on very high level. I am looking forward to spend next year more time in the best language school in UK!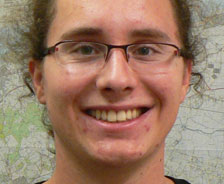 Jakub From the Czech Republic, FCE Course
It's so great that I've passed the CAE exam, thank you all (especially Peter and Ola) for your support! I was perfectly prepared for the exam.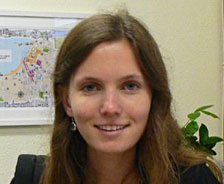 Tamara From Switzerland, CAE Course
The teachers were very well prepared and ready to answer all our questions. The staff and the school in general were helpful and well organized. The overall course was interesting and we had the opportunity to learn different aspects of the language, not only grammar. I would surely advise this course and your school to other people in the future!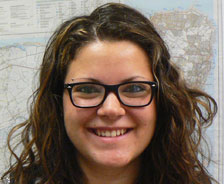 Valentina From Italy, FCE Course
The course was overall brilliant. I was satisfied with all, including accommodation, trips, leisure time activities and so on.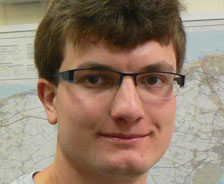 Jakub From the Czech Republic, CAE Course
The course prepared me well for the exam and my pass mark reflected this: English in Margate did a very good job to help me achieve this. It is important that you stay focused for the whole 6 weeks and that you complete all the homework assigned. Do your best and you will be rewarded!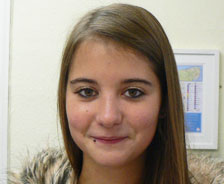 Camille From Switzerland, FCE Course
I had one of the best times of my life in Margate. The school is an excellent place to learn English efficiently, in an appropriate and motivating environment. The staff and the teachers are excellent and very reliable, and I strongly recommend to take the IELTS options. Keep being awesome guys!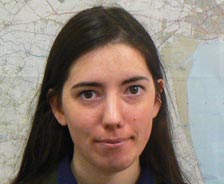 Lucie From France, IELTS Course
I would recommend English in Margate School, I think it is a good place if you want to learn or improve your English. I'm very happy with this experience! My homestay hosts Paul and Gwen were very lovely and friendly with me. The food was very good and my room was very comfortable.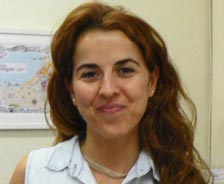 Carmen From Spain, Intensive Course
I found every school activity excellent: perfect teaching with grammar in the morning and activity in the afternoon. Excellent professors. Social programs and trips really good. And the all staff kind and helpful. This was a really good experience!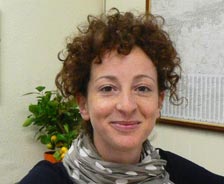 Maria From Italy, Intensive Course
This school was a great choice for me. It was a lovely experience and everyone made me feel really welcome. The school is like a family and made me feel very much at home. The activities were well organised, with a lot of diversity. I really think my English skills have improved. The last word to say is Thank you!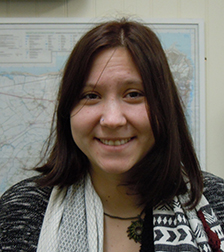 Sira From Spain, Intensive Course
The FCE course has been very useful to improve my English. Thanks to my teacher I've been able to improve my skills; he was very helpful whenever I needed some help to understand the different parts of the exam. The atmosphere with the other students was fantastic and the teacher worked very well until the end to make sure we all were ready to succeed at the exam.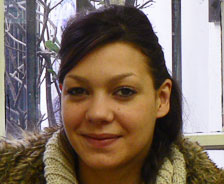 Ilaria From Italy, FCE Course
This was the most professional course I have ever been on and the school has very good teachers who work with a lot of passion. My first day was extremely comfortable and the Director of Studies explained everything to me. Additionally, the staff at the school are very friendly and everybody feels integrated. Overall I had a great time and I feel I improved my English. All of the lessons are very interesting and to a high standard. The school has such a friendly atmosphere that I hope I will come back one day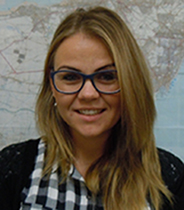 Anna From Poland, Bi-Component Course
After three months at school, I can say that it was an amazing experience. I met people from different countries, visited cities like London and got my certificate with the support of my teachers. Without any doubt, I think that the course is worth it because your English improves quickly.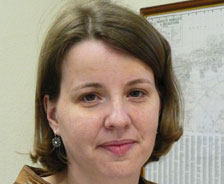 Rebeca From Spain, FCE Course
Every time I come here it is a fantastic experience. I have met so many people at the school and there are fantastic teachers and wonderful students. Not only has my English improved but so has my confidence. Thanks for everything.
Francesca From Italy, Intensive Course
Margate is very friendly little town, full of new experience for me. I go to lunch with my friends, go to the beach, I go shopping! My homestay is very good. At school are all very helpful.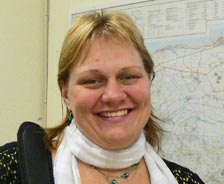 Lada From the Czech Republic, Standard Course
I will tell all my friends about this school because I am so happy with the results that I achieved at the school. The environment and people are so friendly and I felt very comfortable. I want to say thank you to all the staff in the school because they helped me in all that I needed. I hope to come back soon. Best wishes and Thank you.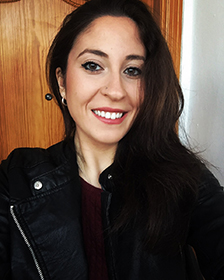 Beatriz From Spain, Standard Course
I was happy in Margate, and I was happy in English in Margate language center. My teacher Robin was excellent teacher – I understood everything. My accommodation family was kindly and I felt there like at home.We write emails each other still!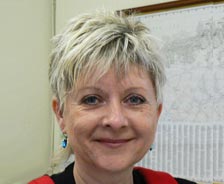 Jana From the Czech Republic, Standard Course
I loved everything at this school. I met very friendly people who helped me feel at home very quickly. The host family I stayed with were so welcoming as well. The process of booking the course was very easy and the services provided by the school were excellent.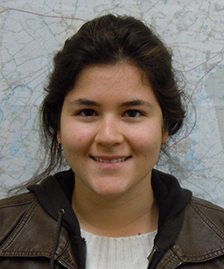 Tais From Peru, Intensive Course
I'm very happy in Margate and my host family are fantastic! The school, activities, my lessons, trips… All good.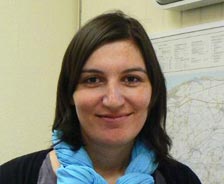 Laura From Spain, Standard Course
I had a very good week at this school, I like all the staff and students at the school. This experience has helped me improve my English and has also improved me as a person. I got to learn about another culture. I have improved my English a lot and now know a lot of new words. I also enjoyed the social activities at the school and had a lot of fun evenings with my friends at the school.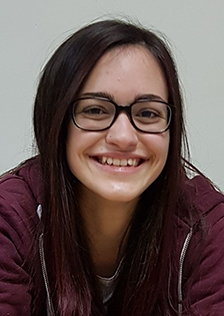 Chiara From Italy, Standard Course
For the course you have two teachers, one during the morning and the other in the afternoon. They not only teach different parts of the CAE exam they also enrich your English from different points of view. I had a brilliant time at EiM. You made me pass my exam and I'd like to say a big THANK YOU to everybody who is involved there. You do a great job, keep it up!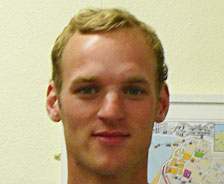 Achim From Switzerland, CAE Course
I really enjoyed the course at this school and would recommend it to my friends and colleagues as it was very helpful to improve my English. I liked the facilities the school offered. I really enjoyed my stay here, my teacher Sarah was so kind and I improved my English a lot. I will never forget this experience.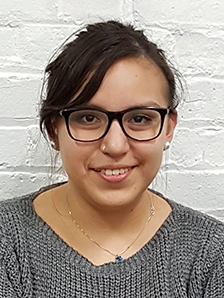 Daniela From Ecuador, Standard Course
I want to say the school and teachers are very nice. It has a very good programme. I was scared because this is the first time I visited England but after that I loved the school and I've found good friends. I want to say a big thanks for everything. I can speak and listen much better than before coming here.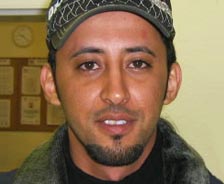 Mohammed From Saudi Arabia, Intensive Course
My stay in Margate was exactly what I needed to reach my goals! Very good school with competent, dedicated staff and teachers. I passed the literature exam when I came back! My host family was very kind and helpful! I would recommend this experience to anyone who would like to improve their English!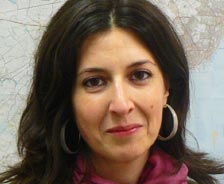 Lucina From Italy, Standard Course
I liked the course because the teachers gave very good individual support; they really wanted to improve our English and helped us a lot. The school also supported the students very well and it was a well-organised course. I would definitely do it again.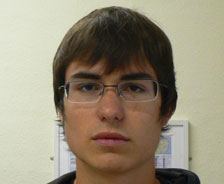 Matthias From Switzerland, CAE Course
We had an excellent teacher who was always ready to listen to our requests and who worked on our weaknesses; moreover there was a great atmosphere in the classroom where everybody helped each other and there were also many audio resources available: all this put me in the best position to face the exam.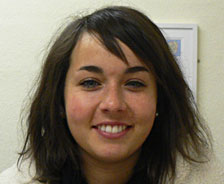 Fanny From France, FCE Course
The week spent here helped me improve my English skills. I also feel more confident about my writing skills. I also appreciate the very friendly and helpful way the teachers talked to me about activities and methodology. For me, as i am a teacher too, it was as useful as practicing grammar and vocabulary. I would love to stay longer than one week.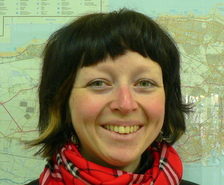 Andrea From the Czech Republic, Intensive Course
From my first day everyone at the school has been really welcoming and friendly. My teacher was amazing and the lessons were interesting and funny. I would also absolutely recommend the social activities and the karaoke evening was the best. The staff who organise the social activites are friendly and professional and always willing to listen to any problems you may have. My host family was amazing and I would recommend them to anybody. The final word is that I would love to come back and I have already recommended to my little brother. Thank you for everything.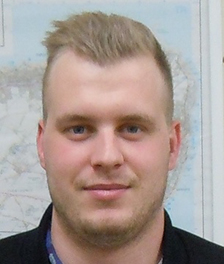 Julien From the France, Intensive Course
96%
of our students
would recommend
us to a friend!
85%
of our students
come back for
a repeat visit
Students recommending our courses / 93%
Students recommending our accommodation / 91%
Students recommending our social programme / 96%