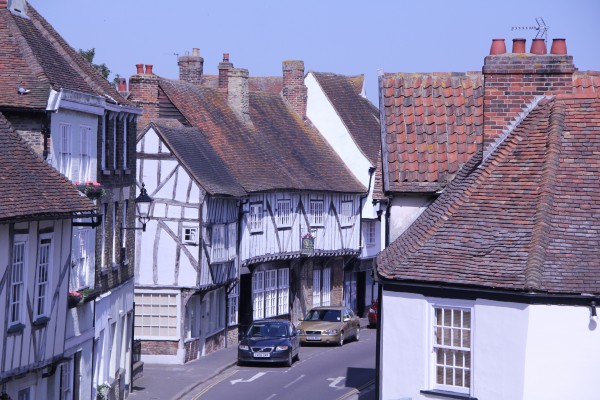 History of Sandwich:
Sandwich has well documented Roman Ruins, including the Roman Fort at Richborough – a major Roman defensive site protecting around 700 metres of coast – and was the landing place of the Roman Invasion of Britain in AD 43. There was an ancient Saxon town of Stonar first documented in 664AD until the 14th Century.
Sandwich went on to become a major English port, and in 1255 the very first captive elephant (a gift from the French King to our King Henry III) was brought to England through the Sandwich port. Sandwich is a 'Cinque Port' town – one of five ports with large harbours in those times. (Romney, Dover, Hythe & Hastings were the others).
Walls were built around the town around 1380 to protect it from attack, including the Fisher Gate on sandwich quay, which is the only one of the original medieval town gates to survive. The nearby Barbican dates from the 14th Century and acted originally as a toll house.
In the 15th Century, a French raiding party burned much of Sandwich to the ground, but when Sandwich was rebuilt many Dutch settlers lived there. Now Sandwich is well known locally for its original medieval buildings from this period. Sandwich became a peaceful market town as the port silted up in the 16th Century. The Sandwich bridge was originally built in 1773 but replaced in 1892 with the iron swing bridge you see today. The railway was built in 1847.
The Sandwich food snack was originally invented by the Earl of Sandwich around the 18th Century. Interestingly, there is a small hamlet close to Sandwich called 'Ham'.
Local Area around Sandwich:
Sandwich has two world-class golf courses around it, the Royal St George's and the Prince's golf course. The Open Championship was held at Royal St George's in 2011.
Sandwich has a wide variety of nature reserves around it, a Bird Sanctuary in Sandwich Bay, another in Pegwell Bay, and Monks Wall Nature Reserve. There are many, many walks you can explore, seeing a wide variety of nature on the way, and if it is Summer/Autumn there are often blackberries, and the odd apple or plum on the route to eat! There are lovely coastal walks along the sea either side of Sandwich either to Ramsgate, or to Deal.
Shopping around Sandwich:
Sandwich itself has many quaint and unique shops, including household decorations, antiques, clothing, vintage clothing, greetings cards, sweets, a chocolate shop (ever had 'Earl Grey Tea Chocolate'?) and much more.
Out of town slightly, the Westwood Cross Shopping Centre has a large range of shops including Debenhams, H&M, TK Maxx, River Island, Thorntons, Monsoon, Waterstones and more. These include for example designer clothes, shoes, bags and accessories, luxury chocolates, homewares, fragrances and books. The Westwood Cross development also has a 10 Screen Cinema, Casino, Bingo Club, Fitness Centre and several restaurants. There are also large supermarkets locally (Tesco/Sainsburys/Asda) for anything else you might need.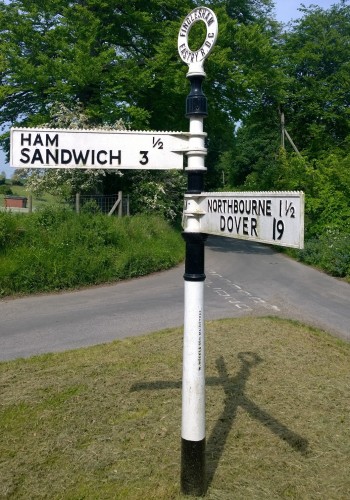 Some things to do in Sandwich:
River Bus Trips
Riverside Walk
Sandwich Cinema
Secret Gardens of Sandwich & The Salutation Gift Shop
Guildhall and Museum – The museum tells the story of Sandwich from early medieval times. Admission is £1.
Sandwich Railway Station
Historic Churches
White Mill Rural Heritage Centre
For more information, click here www.visitsandwich.co.uk